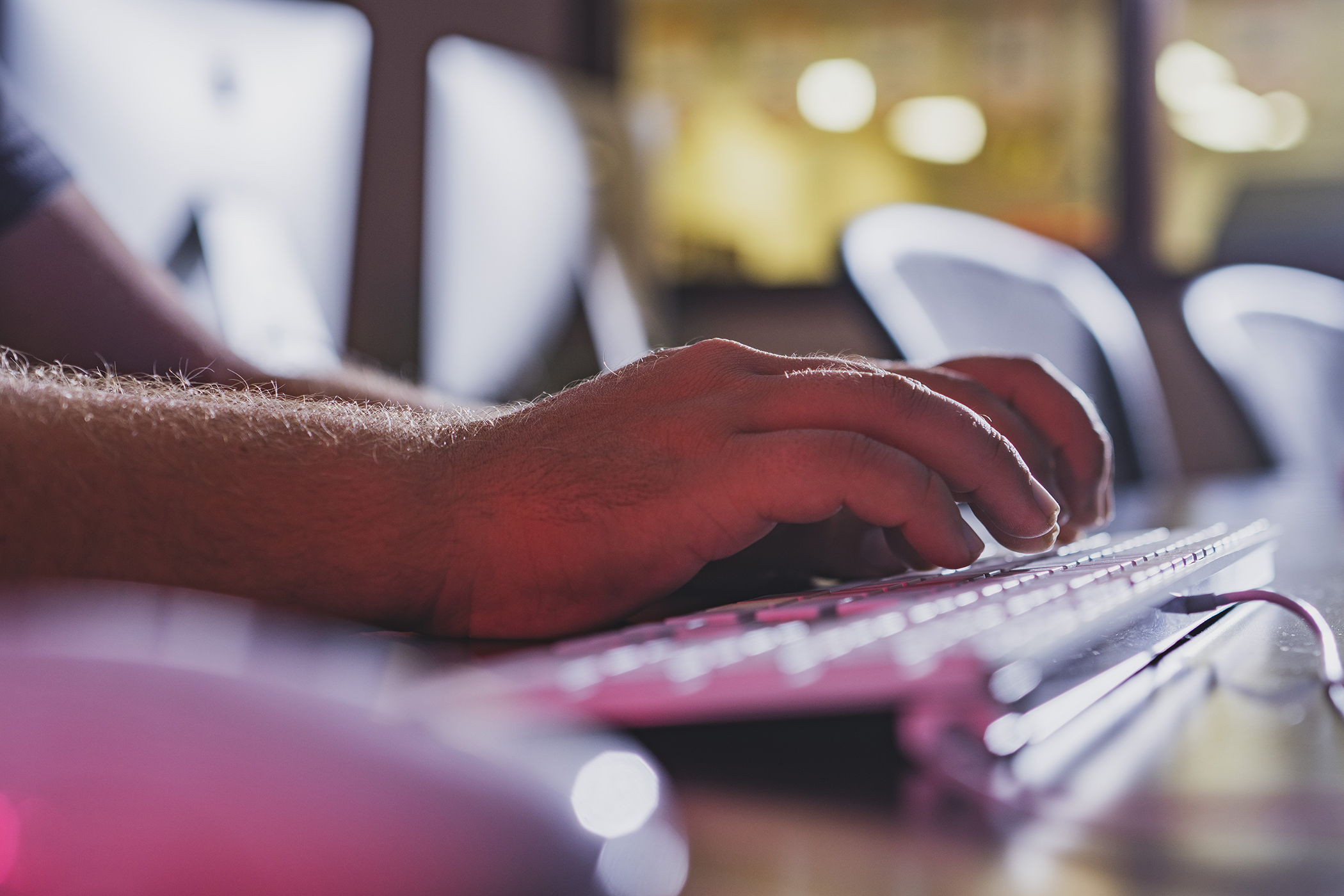 Business & Computer Technology
Description
Description: Business and Computer Technology is designed to give students real life office work experiences. From clocking in, answering phones, and running copies to creating documents, mailings, spreadsheets and other office applications. Course work is self-paced with integrated group projects and simulations.
Customer Service/Administrative Assistant
Operate office machines, such as photocopiers and scanners, voicemail systems, and personal computers.

Answer telephones, direct calls, and take messages.

Maintain and update filling, inventory, mailing, and database systems

Use word processing, spreadsheet, or other software applications to prepare reports, invoices, financial statements, letters, case histories, or medical record.

Communicate with customers, employees, and other individuals to answer questions, disseminate or explain information, take orders, and address complaints.

Open, sort, and route incoming mail, answer correspondence, and prepare outgoing mail.
Social Media Marketing Specialist
Become familiar with the 9 Marketing functions

Extract Meaning of Data on the Web

Collect and organize data then use it to make marketing decisions.

Plan and design a basic website.

Create flyers, brochures, and landing pages using Microsoft Publisher and Adobe InDesign.

Manage promotion dollars, content creation, targeting, budget allocation, and building strategies.

Plan and create a Basic Website
Scheduling Information
High School Junior & Seniors:
1-2 school years
Attend 1 of 2 sessions
8-10:50am or 12-2:50pm
Adult Students:
2 years (1 session)
1 year (both sessions)
8:10:50am or 12-2:50pm
Application Process
High School Students: Applications can be obtained in the counseling offices of your local high school and returned to your high school counselor.
Adult Students: Applications can be obtained at the Student Services Office located on the SWTC campus at 711 W. Tamarack Rd. in Altus.
• Adult students are required to take entrance assessments. Assessments are proctored in the testing center at the SWTC Campus by appointment. To make an appointment for assessments please call the SWTC Testing Liaison at (580) 477-2250.
Who Can Attend?
High School Junior & Seniors / Adults
Financial Aid
Southwest Technology Center offers and has access to a variety of financial aid options for those who qualify and plan on attending a full-time training program. Although SWTC does not offer any type of students loans, our staff will help you through the process.
Contact Monica Cox, Financial Aid Coordinator at (580) 480-4734 for more information.
Employment Opportunities
SWTC builds partnerships with business and industry in the southwest Oklahoma area to find opportunities for work-based experiences and student placement. Successful graduates can find employment at schools, hospitals, medical clinics, legal and insurance offices, as well as a wide variety of other area businesses.
Tuition
The current in-district rate ($2.50 per class hour) will be charged to those students residing in a technology center school district. All other students will be charged the out-of-district tuition rate ($5 per class hour). In addition, lab fees, supplies and textbooks may be required.
Industry Certifications
ODCTE: Fundamentals of Technology
Workplace Readiness
Precision
All Career Majors:
Business Office Specialist
Computer Technology I
Digital Marketing
Word Processing
Marketing Fundamentals
Certiport:
Microsoft Office Specialist
Career Majors
•Administrative Assistant
• Social Media Marketing Specialist
• Customer Service
Location
711 West Tamarack Rd.
Altus, OK 73521