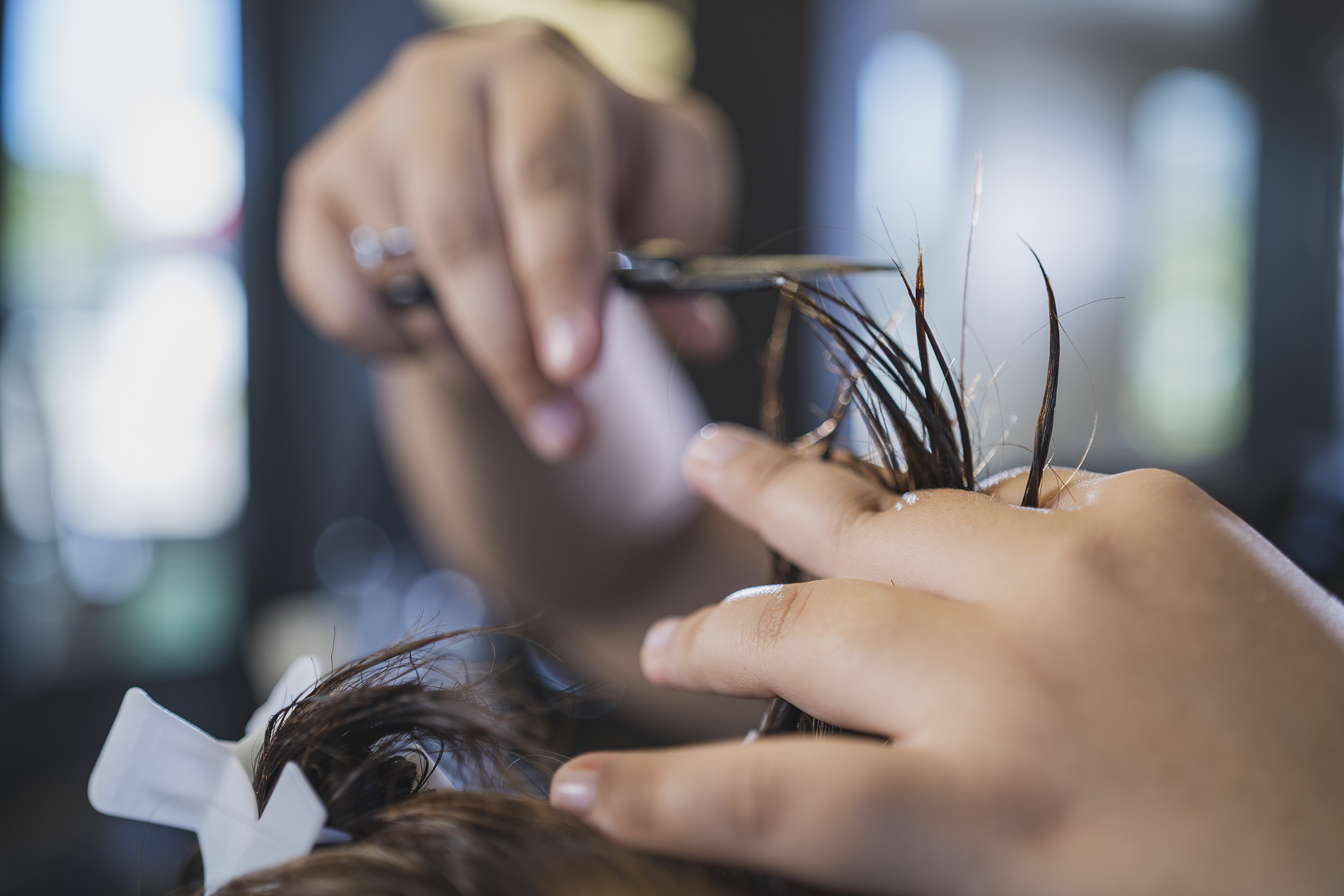 Description
• Gain skills including: manicuring, pedicuring, facials, scalp treatments, hair styling, thermal styling and blow drying, shampoo tints and bleaches, hair cutting, lash and brow dyeing and arching, personality and shop management, chemical texturizing
• 1000 / 1500-hour program
• Learn the latest styles and techniques in hair cutting and styling, skin care, nail care and makeup. From a foundation of theoretical knowledge, you will practice and perfect your techniques and learn professional business-building skills.
• Upon completion you will be prepared for a career as a cosmetologist, makeup artist or salon owner.
Career Majors
Cosmetologist / Master Instructor
Scheduling Information
High School Junior & Seniors:
Starts Aug.
Attend 1 of 2 sessions
8:00-11:00am or 12:00-3:00pm
Tuition
The current in-district rate ($2.50 per class hour) will be charged to those students residing in a technology center school district. All other students will be charged the out-of-district tuition rate ($5 per class hour). In addition, lab fees, supplies and textbooks may be required.
Application Process
High School Students: Applications can be obtained in the counseling offices of your local high school and returned to your high school counselor.
Adult Students: Applications can be obtained at the Student Services Office located on the SWTC campus at 711 W. Tamarack Rd. in Altus.
• There are two recommendation forms that will need to be filled out by a professional reference as well as a personal friend.
• Adult students are required to take entrance assessments. Assessments are proctored in the testing center at the SWTC Campus by appointment. To make an appointment for assessments please call the SWTC Testing Liaison at (580) 477-2250.
Who Can Attend?
High School Students / Adults
Financial Aid
Southwest Technology Center offers and has access to a variety of financial aid options for those who qualify and plan on attending a full-time training program. Although SWTC does not offer any type of students loans, our staff will help you through the process.
Contact Monica Cox, Financial Aid Coordinator at (580) 480-4734 for more information.
Employment Opportunities
SWTC builds partnerships with business and industry in the SW Oklahoma area to find opportunities for work-based experiences and student placement. Successful graduates can find employment in cosmetology related companies.
Industry Certifications
Oklahoma State Board of Cosmetology and Barbering License
Entrance Requirements
High School Students: Recommendation from your high school counselor. Be at least 16 years of age by November 1st of the current year.
• Submit completed student registration application accompanied by a fee of $5.00 before attending classes. (Money order or cashier's check)
• Submit a copy of the completed student/school contract with the student registration application. The contract shall state the cost of the kit and how and when it is considered paid for and becomes the sole property of the student.
• Submit proof of at least eighth grade education or equivalency or submit proof of having satisfactorily passed an ability to benefit exam.
• Submit, if under 18 years of age, a photocopy of your birth certificate or other legal proof of age.
• Submit 2' X 3" current full-face photograph (within the last six months) of the applicant as requested on the registration form.
• Students must wear an approved uniform to receive clock hours.
• All applicants who register with the Board as students or who apply for a cosmetology license will be considered without regard to race, sex, creed, color, religion, or national origin provided they have met all requirements of cosmetology law and rules of the Board. All students shall be considered for enrollment in a cosmetology school. Admission to public schools is governed by applicable state and federal laws.
Adult Students: Adult students are required to take an assessment. Assessments are proctored every Tuesday and Thursday at 8:30am in the testing center at the SWTC Campus or by appointment. To make an appointment for assessments please call the SWTC Testing Liaison at (580) 477-2250.